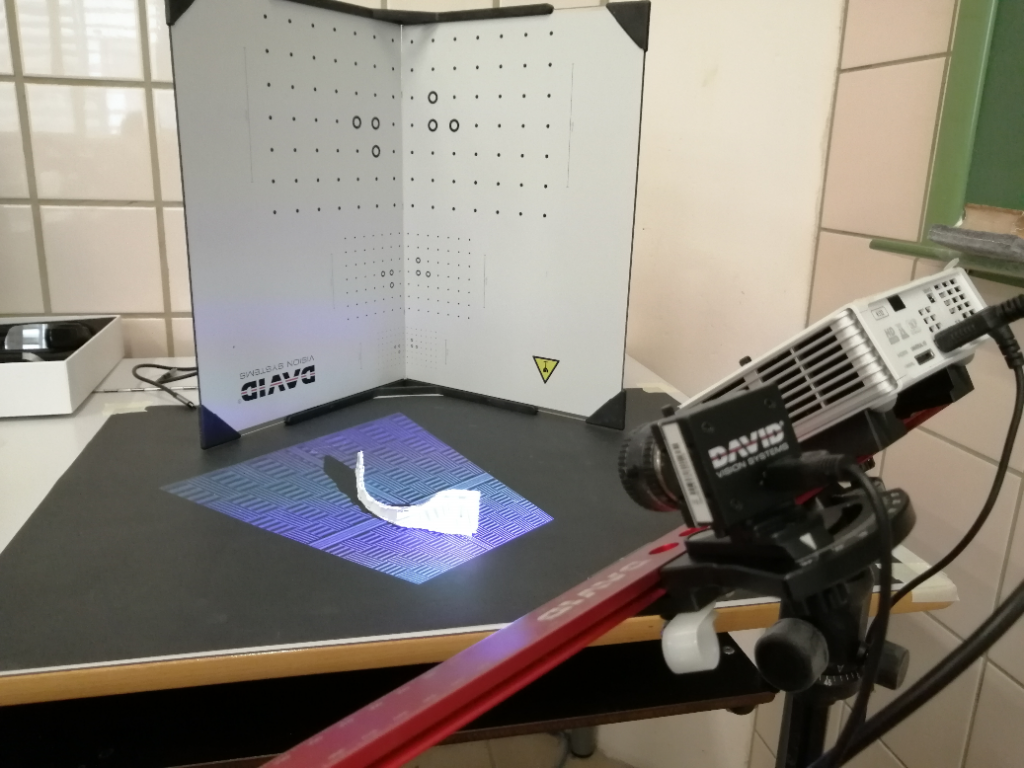 3D technologies (i.e. 3D scanning, 3D modelling, 3D printing) lay at the core of the design of the frame for the proof-of-concept prototype.
For 3D modelling, open-source software was selected to facilitate collaboration between all the partners involved, located at distant sites.
The parts and components that will be mounted on the frame (e.g. AR lenses, electronic boards, etc.) were 3D-modeled using 3D scanning where they were actually located.
Various technologies (fused deposition modelling, selective laser sintering) and materials (resins, PLA, polyamide) for additive manufacturing were experimented. All 3D printing processes and materials have their advantages and limitations. The combinations provided different results suitable for different purposes, taking into account several factors such as cost, time and finish.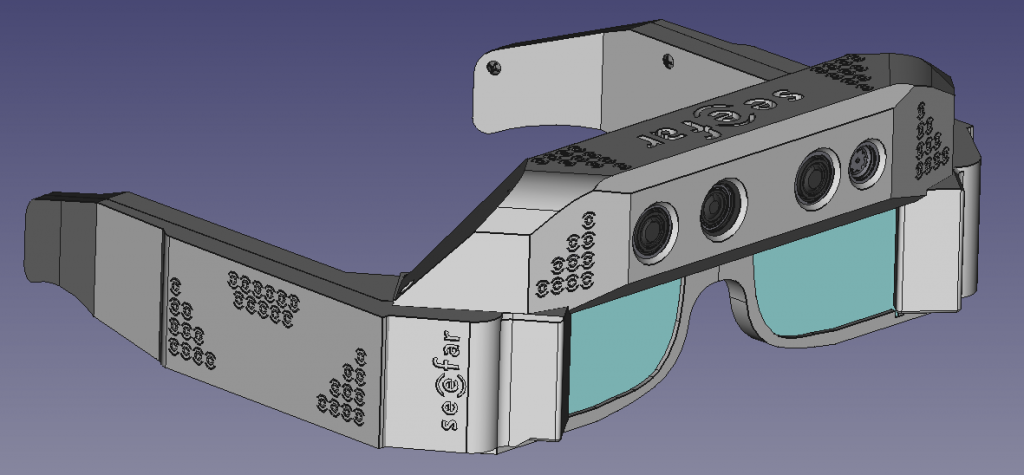 Being the See Far solution a medical device, biocompatibility is a key requirement for the materials. Only certified materials were considered for the final proof-of-concept manufacturing. Other properties, such as mechanical strength or thermal resistance, were also considered.
The following advantages can be highlighted:
Facilitate complex geometries.
Agile and fast prototyping.
Simultaneous delivery (virtual and physical) at distant locations.
High product quality (surface finishing, details, mechanical properties, etc.)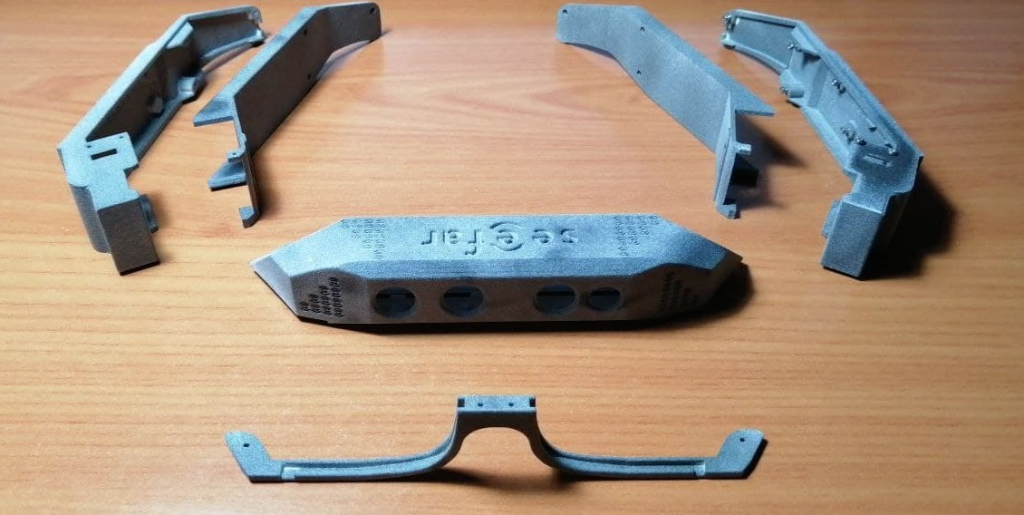 More intense use of digital technologies for the physical components has enabled progress in this area even during the COVID-19 pandemic. The consortium members, located throughout Europe, were able to work together effectively with limited impact on the design process of the frame, even with the restrictions in place due to the pandemic.