05–07 November 2019
D-EYE presented the See Far solution to the participants of the Web Summit 2019 in Lisbon, Portugal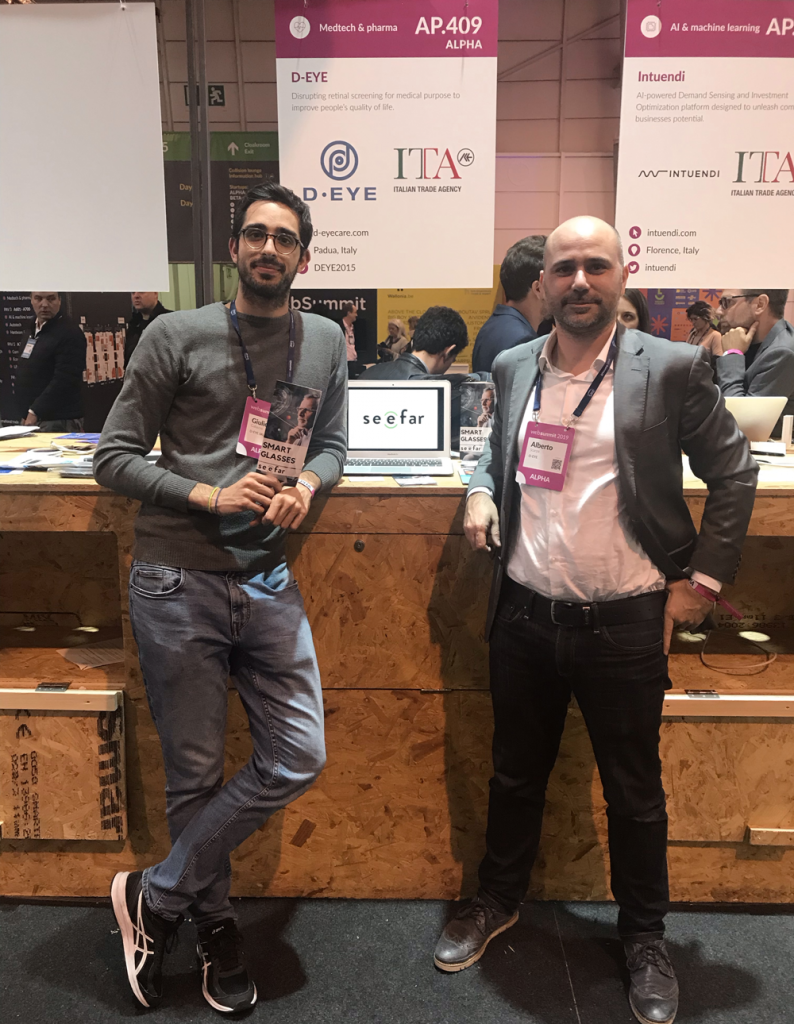 With more than 70,000 attendees from 160 countries and +2500 journalists, the Web Summit is considered one of the most important technology conferences in the world.
D-EYE attended this three-day tech event with a booth in the Alpha program of the Web Summit. During the conference, D-EYE presented the See Far solution to the participants, companies and organization visiting the booth.
The See Far project gained interest from both attendees, CEOs and companies, receiving feedbacks regarding possible features that could be implemented and raising awareness about this EU project. For example, magnification and contrast enhancement are considered as the most important features to be implemented. Most of the attendees interviewed expressed their opinion about the price of the device on the market (price range 700-1000).
Technology trends have shown raising interests in the healthcare sector with special focus to technologies that can help users in their daily routines. Moreover, VR and AR are considered as a hot topic at this moment: Lenovo presented its smart glasses "Think Reality" which presents both AR and VR for working environments: https://www.lenovo.com/ww/en/solutions/thinkreality
Moreover, the Web Summit dedicated an important focus on AI and its implementation in both the work environment and daily routines.
Author: D- Eye
---
---
28-30 October 2019
The See Far project in the 19th annual IEEE International Conference on Bioinformatics and Bioengineering (BIBE2019)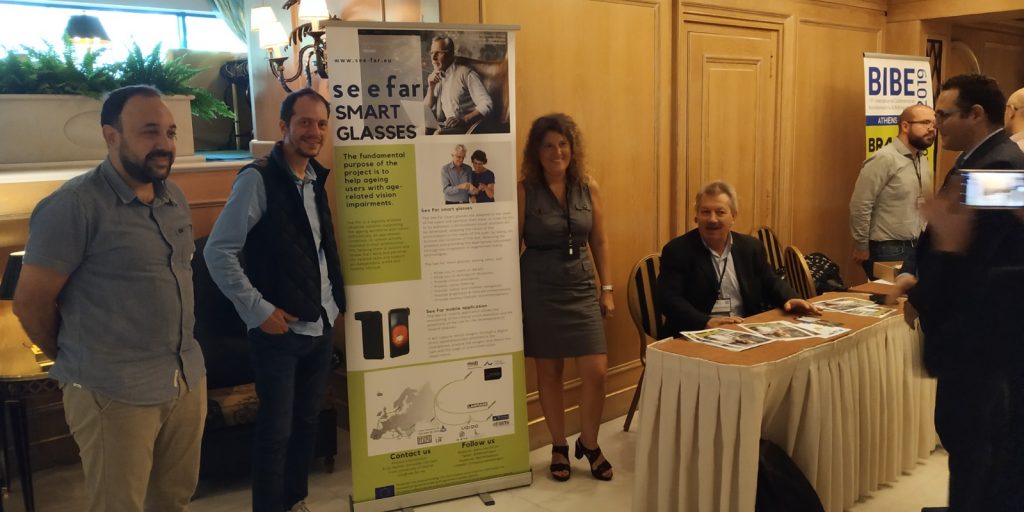 FORTH team participated in the 19th annual IEEE International Conference on Bioinformatics and Bioengineering (BIBE2019) which was held in Athens, Greece from 28-30 October 2019.  BIBE2019 aims at building synergy between Bioinformatics and Bioengineering/Biomedical, two complementary disciplines that hold great promise for the advancement of research and development in complex medical and biological systems, agriculture, environment, public health, and drug design.
FORTH team has the opportunity to present to the participants of the conference the See Far project through the posters, brochures and roll-up of the project.
Prof. Manolis Tsiknakis, Prof. Kostas Marias were the general chair, program co-chair of the conference, Dr Ioannis Karatzanis was the web chair of the conference, and Prof. Fotiadis was a member of the international program committee of the conference.
Dr Nikos Tachos and Dr George Giannakakis also participated in the conference disseminating the See Far project.
Author: FORTH
---
---
14-18 September 2019
Introducing See Far project at the ESCRS conference in Paris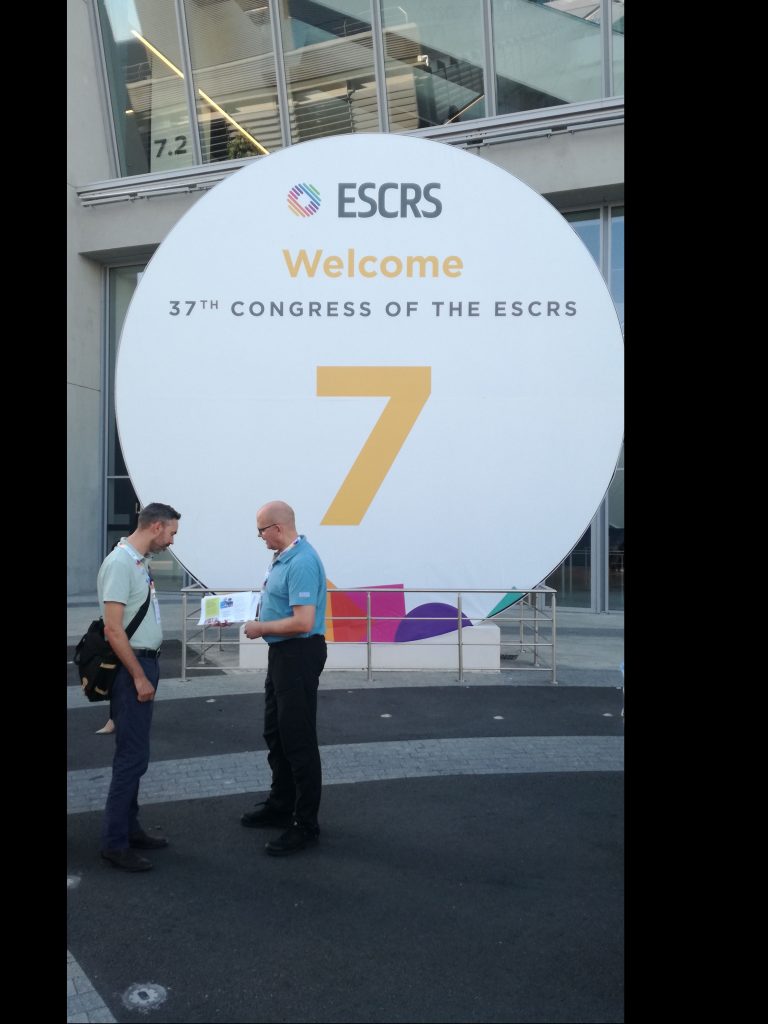 Aarhus University Hospital attended the recent ESCRS conference in Paris where they handed the See Far project flyers and explain the project to other participants.  This was The 37th Congress of the European Society of Cataract and Refractive Surgeons: https://www.escrs.org/paris2019/  and the great opportunity for us to introduce See Far solution among the colleagues.
Author: AUH