Project Coordinator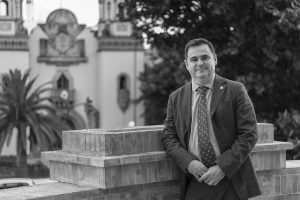 Head of the Project Μanagement structure is the Project Coordinator, Prof. Ramon Gonzalez Carvajal from University of Seville (USE), who will be responsible for the overall administrative, financial and technical issues to assure the overall integration of all work package activities. Prof. Carvajal has published more than 100 journal papers and 250 conference papers and book chapters. He holds 12 patents and has participated in more than 100 research projects leading 25 of them. His professional expertise covers technology transfer, innovation, industry relations and management of R&D as, from 2009 to 2015, he has held the positions of Vice-rector of Technology Transfer, General manager of the Research Foundation and coordinator of the  xcellence Campus Andalucía TECH, all of them at the of the University of Seville. He has participated in the Regional Entrepreneurship Acceleration Program and in the definition of the Regional Smart Specialization Strategy for Andalucía Region. From 2015 until 2017 he also served as General Secretary for R&D at the Regional Government of Andalucía.
---
Partners
---
Universidad de Sevilla (USE)
The Universidad de Sevilla (USE) is the third largest university in Spain with more than 70,000 students. Labelled by the Spanish Ministry as Campus of International Excellence, the USE is reference of Research, Development and Innovation (R&D). It relies on 400 research groups, almost 4,500 researchers and close to 7,500 yearly scientific publications with international impact. USE is also committed to knowledge and technology transfer and, therefore, it aims to impress the spirit of entrepreneurship to its students and to incorporate them to the world of work. Currently, more than 9,000 students doing internships in more than 3,500 businesses. Additionally, USE ranks third in Spain as far as number of patents generated on a national level, and is the founder of a significant number of Technology-Based Businesses.
The third party associated to Universidad de Sevilla is Fundación de Investigacion de la Universidad de Sevilla (FIUS). FIUS is a non-profit legal entity which is linked to the USE through the Framework Agreement signed on the 29th of May 2007 between the University of Seville and FIUS. FIUS acts on USE behalf for the administrative and financial management of costs engaged by USE in its participation in EU Research and
Innovation projects including issues related to employment and payment of personnel, purchase of equipment, consumables, etc. FIUS does not perform scientific/technical work in the project. As foreseen by the EC in its H2020 Annotated General Grant Agreement (Article 12 – Use of in-kind contributions provided by third parties free of charge), FIUS is to be considered a third party in charge of the financial and administrative aspects of the beneficiary' involvement in RTD actions to improve and rationalise the  administrative and financial management of the public body."
---
LED iBond A/S
LED iBond A/S is a Danish company based on a patented technology for an innovative LED lighting concept.
In fact, our patented technology has been in use since 2001, and helped to illuminate many projects, ranging from shelf lighting in pharmacies to large scale exterior projects such as harbor bridges.
Different to conventional LED lighting companies, who utilized a PCB, heat sink, housing and driver in conjunction with their LED's, we invented and patented a "sandwich" system. Our system, in which the LED is placed between two Aluminium Composite Panels (ACP's), has enabled us to create LED lighting in panels that are 6mm thick.
LED iBond has now created an open platform for IoT-enabled, smart environments, that want to run light, electricity and data in a narrow, sleekly designed, and washable panel.
Our linear lighting system, Tracy®, can also carry 12v electricity and data, with one electrical input, in excess of 50 meters.
LED iBond is qualified by the Danish State Export Credit Agency (EKF) to use their credit facilities in large orders where the customer needs extended credit lines. EKF can provide state backed financing arrangements for our LED solutions. LED iBond has now created an open platform for IoT-enabled, smart environments, that want to run light, electricity and data in a narrow, sleekly designed, and washable panel. Our linear lighting system, Tracy®, can also carry 12v electricity and data, with one electrical input, in excess of 50 meters.
---
Lamda88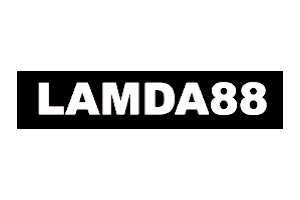 Founded in Petrich in 2016, by a team of Computer Scientists, Lamda88 is a Bulgarian company specialized in developing software products and solutions for Enterprises and Organizations in the area of Consumers' contextual awareness, personalization, profiling and engagement.
Bulgaria is an emerging market of highly talented software engineers. A growing number of specialised, experienced and very competitive Software Companies, based in Bulgaria, are offering their products and services to Companies and Organizations in most European countries, as well as internationally. Many of these companies invest heavily in R&D in order to remain at the forefront of technological innovation in their respective domains, and thus become competitive at the international level too.
Lamda88 aims to deliver the best possible and most reliable software, in order to help its clients improve their products, solutions and services and to boost their business profitability.
The company offers a wide range of services, as its domains of expertise are very ample.
These encompass amongst others:
● Frameworks, Technologies and Tools (like VHTML, JavaScript, CSS Sass or LESS Angular4, Apache Flex and RESTful Services PYTHON, Java and ASP.Net MySQL, MSSQL Server and MongoDB Node.js, J2EE, Apache and ISS).
● Content Management & Archiving
● Data mining, business intelligence and analytics
● UI/UX and User experience analysis and motivation, using games and gamification
● Artificial Intelligence, Machine Learning, Neural Networks and Natural Language Understanding
● Business Process Management, Services offered over the Cloud, Mobile Applications, IoT.
Lamda88's clients include: Supermarkets, Malls, Large Retail Chains, Multi Department Stores, Banks, Airliners, Airports, Train Transportation Companies, Train Terminals, Sport Clubs, Theme Parks, Trade Shows and Exhibitions, Hotels, Museums, Universities and Colleges, Central and Regional Governments, Technology Startups, IT solutions' providers and system integrators.
The company's Team consists of experienced IT Project Managers, Senior IT Solutions Managers, Senior IT Architects and Senior Full Stack Developers, with a background in Computer Science, Engineering, Mathematics, Statistics and Data Science.
---
Quantitas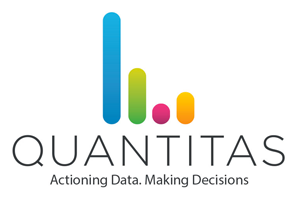 QUANTITAS is a tech start-up, incubated at VEGA Technology Science Park in Venice, and its mission is to develop and offer businesses services and products related to the entire data processing and evaluation chain. QUANTITAS acquires processes and models the data, producing information immediately interpretable and usable by company management to make impact evaluation of their business decisions.
QUANTITAS was created to develop decision support systems in highly complex contexts, designing tools and setting itself the challenge to implement methodologies for collection, processing, analysis, and simulation of real-world data related to business decisions.
As an innovative start-up, QUANTITAS invests a substantial part of its work in research by promoting exploration and development initiatives in the Big Data industry in private and public domain.
QUANTITAS helps private and public organizations to extract data knowledge and inform business decisions with advanced predictive analytics tools for impact evaluation and cost effectiveness analysis, and products with interactive modes and high impact, eyecatching dynamic data animation for presentations and demonstrations.
Among the various tools developed by the company, the most relevant ones for the scope of the See Far project proposal are:
– Tools to conduct impact evaluation and cost-effectiveness analysis of business decisions on a quantitative base. In particular these tools helps clients to design on a quantitative bases impact evaluation models or cost-effectiveness model to drive business decisions. The tools are customized on the needs of the clients and they allow to: guide the client in the design of the impact evaluation/cost-benefit analysis models
that fits on the business objective under evaluation; to define indicators and metrics forthe quantitative evaluation; to set up a monitoring process to collect, process and analyse the data (e.g. using machine learning techniques; to conduct what if and sensitive analysis; to visualise the results.
– Visual survey data collection tools that use techniques entertainment and active participation in the development of surveys. The aim is to expand the number of respondents and improve the quality of the collected answers. The developed methodology is more effective than traditional techniques in the measurement of customer satisfaction, test impact of economic processes and better communication of questionnaire. Data collected from the survey are processed with machine learning techniques and visualized for a better understanding of the results of the survey.
QUANTITAS believes in research and innovation, and this has spawned Q-Science, an area dedicated to developing Big Data analysis and synthesis methods. Q-Science is an open research space where method solutions, proof-of-principle contributions, and scientific publications are generated. In addition to traditional data sources (company DB, samples and panels), our target is big data (social, open, linked, sensing). Innovative solutions from Q-Science concern sampling methods for Big Data, analysis of complex network structures, information retrieval from unstructured data, decision support systems, and visualization tools.
The technologies employed by QUANTITAS to develop its products are based on PHP and JavaScript programming languages with the use of free libraries and open third party sources such as jQuery, d3.js, Angular, and CMSs like MySQL. As regards the analysis aspect, QUANTITAS extensively operates with the most widely used languages in the data science field such as R and Python.
---
Uqido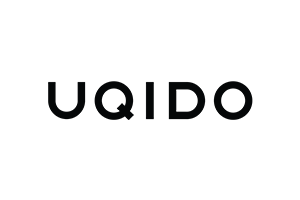 Uqido is a software engineering company, characterized by a B2B approach. One of Uqido key strength is its agile and adaptive structure, which enables a deep and symbiotic relation with its clients: the vision is to create a system in which technologies are at people's and companies' service to make everyday work easier and more profitable.
To reach this goal, Uqido is constantly investing to increase the programming skills and the knowledge of programming languages of its programmers and developers. Moreover, it is at the forefront to use all technologies available on the market in order to devise and develop the best technological infrastructures for its products.
It all started in 2010 with the creation of an algorithm to manage queues: during 2017, 400.000 people used one of Uqido queue managing systems. Then, the constant staff training and research brought to the development of several other applications in different areas.
To date, the macro areas where Uqido works are:
– customized managing software
– VR e AR development
– iOs, Android and Windows Phone App development and management
– medical research and development
– digital marketing campaigns
---
FORTH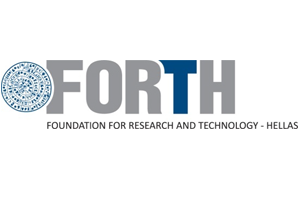 The Foundation for Research and Technology – Hellas (FORTH), established in 1983, is one of the largest research centers in Greece with well – organized facilities and highly qualified personnel. Over the years, FORTH has become one of the top European research centers, thanks to its high impact research results and its valuable socioeconomic contribution.
FORTH will participate in the project through the close cooperation of the FORTH-IMBB and FORTH-ICS institutes:
FORTH-IMBB (http://www.imbb.forth.gr/index.html):
The Institute of Molecular Biology and Biotechnology (IMBB) is based in Heraklion (Crete), and is conducting basic and applied research in established and emerging areas of Biomedical science. IMBB was founded in 1983 and is part of the Foundation of Research and Technology-Hellas (FORTH), one of the largest research centers in Greece.
FORTH-IMBB-BR (http://www.imbb.forth.gr/index.html & http://www.bri.forth.gr):
IMBB-BR was founded in 1998 under the auspices of the Greek General Secretariat of Research and Technology (GSRT) as an independent Institute.
The work in the project will be undertaken by Prof. Fotiadis research unit, the Unit of Medical Technology & Intelligent Information Systems (MedLab). MedLab is a highly innovative and self-contained research unit strongly activated in the fields of Biomedical Engineering and development of Intelligent Information systems. It has an internationally acknowledged excellence in conducting high quality scientific research and developing innovative Information Technology (IT) applications, products and services. Most of the Unit activities are based on international collaborations in the framework of European and Nationally funded projects (FP5, FP6, FP7, Horizon 2020). MedLab's research activities cover a variety of subjects and they are classified into the following domains: Biomedical Research, Automated Diagnosis – Processing and analysis of biomedical signals (e.g. ECG, EMG) and images (e.g. MRI, ultrasound), Biomagnetism and Biomaterials, Bioinformatics, Networks, Medical Informatics, Data mining, Applications of predictive data mining methodologies, especially in clinical domain. Moreover, the research Laboratory of Applied Economic and Social Policy of the Department of Economics will participate.
FORTH-ICS (https://www.ics.forth.gr/index.html):
The Institute of Computer Science (FORTH-ICS), one of the six institutes of FORTH, has a relatively long history and recognized tradition, since its establishment in 1983, in conducting basic and applied research, developing applications and products, providing services, and playing a leading role in Greece and internationally, in the fields of Information and Communication Technologies. Our activities cover  important research and development areas, taking into consideration new perspectives, emerging fields of research and technological challenges worldwide.
FORTH-ICS-CBML (https://www.ics.forth.gr/cbml/index_main.php?l=e&c=200):
The Computational BioMedicine Laboratory (CBML) of the Institute of Computer Science of FORTH focuses on the development of novel ICT technologies in the wider context of personalized, predictive and preventive medicine aiming at the optimal management of chronic diseases. CBML has an extensive experience in the area of integrated care, risk stratification, patient empowerment and collaborative environments, through its participation in EU projects. CBML works, amongst others, on the development of clinical decision support systems; the optimization of diagnosis and treatment through the use of novel medical imaging analysis tools and predictive models; the integration of multi-level biomedical data for supporting postgenomic clinical trials; the integration of in vitro, in vivo and clinical data with mathematical and computational approaches to better understand cancer complexity and progression; the mplementation of wellestablished in silico methods and tools towards novel approaches that could be incorporated in the medical clinical research; the semantic interoperability of biomedical data tools and models for enhancing biomedical knowledge discovery; and the theoretical and algorithmic research in areas of bioinformatics to improve the state- of-the-art and invent solutions to new problems.
---
Prisma Electronics SA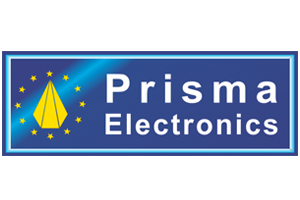 Prisma Electronics SA was established in 1991 in Alexandroupolis, Greece. Through consistent and continuous effort, it has evolved into a specialized Information and Communication Technology Company, entering in parallel, in the electronics technologyfield. Characterized by innovation, its main objective is the development of high technology corporate products and services in the field of Electronics, ICT and Energy management. Exports orientation into new-dynamic markets is one of company's priorities.
Today, as a result of its continuous and persistent effort, the Company is considered to be the largest of its kind in the Greek region, characterized by quality, competitiveness, reliability and effective support to its worldwide partners. The personnel which supports the activities of the Company consists of more than 60 people. The Company provides continuous industrial and educational training to ensure that its personnel is a step ahead in technological developments. The working environment supports creativity and encourages continuous improvement through the development of new ideas in theory and experimentation and implementation in practice. Prisma Electronics is certified by TUV for the ISO 9001:2008 Quality Management system, ISO 20000 for IT service management and ISO 27001 for information security.
Prisma Electronics SA has setup a modern technological environment where technology and know how are the dominant elements, creating the preconditions to develop and support tech applications. The personnel is highly experienced, continuously trained and keeps up with the latest methods and practices. R&D activities constitute top priority.
Prisma Electronics is heavily involved into R&D projects in collaboration with the academic community in EU countries.
The company is organized into three main Sectors:
● Electronic Sector with an industrial facility unit for assembly (SMT and THT) of electronics parts and testing-measurement instruments for operational tests and inspections.
● ICT Sector with experts on wired and wireless computer networks and optical networks.
● R&D Sector is focused for over 10 years on the field of intelligent wireless sensors, wireless communications, data acquisition via embedded devices with very low power consumption and new techniques for developing of sensors with fiber optics and organic printed electronics.
After 20 years of successful activities, Prisma Electronics is proud to be the first and only Greek company honored with the Gold Award by the European Organization for Nuclear Research (CERN), Geneva.
---
D – EYE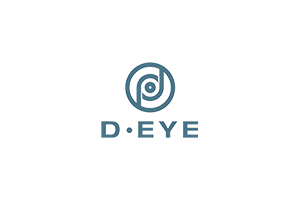 D-EYE aims to revolutionize medical retinal screening. In order to do so, the company has developed a smartphone-based medical for retinal screenings. The D-EYE App manages both the acquisition and the storage of retinal images, saving the acquired data in the patient's medical record. At the moment, D-EYE is developing telemedicine and AI services in order to help and improve the screening of common retinal pathologies.
The D-EYE system allows to perform fast, efficient and low-cost retinal screenings. Users can use it for mass screenings of some of the main retinal pathologies such as glaucoma, papilledema and diabetic retinopathy.
Founded in 2015 after winning the "Premio Applico" for ophthalmology, D-EYE raised a €1.5 in funding from Innogests, Invitalia Venture, Fondazione Cottino and M31. In the last years it received several international awards including the prestigious Premio Gaetano Marzotto in November 2017.
---
MustHave Sunglasses Spain S.L.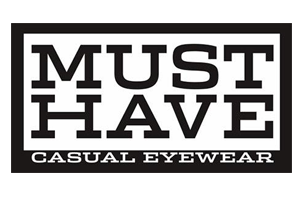 MustHave Sunglasses Spain S.L. is a Spanish company specialized in the creation of sun glasses and Ophthalmological frame. Must Have develop its activity in Europe and North America.
MustHave Sunglasses has a logistics agreement in Europe that allows to make up to300,000 monthly shipments. It also has a delegation in China for quality supervision and a manufacturing capacity of 200,000 units per month.
---
Aarhus University Hospital (AUH)

Aarhus University Hospital (AUH) belongs to the elite of university hospitals with the aim to be the best choice for patients and professionals. For eleven years in a row Aarhus University Hospital has been appointed Denmark's best hospital. AUH develops and provides highly specialized treatment, research and education at an eminent international level. AUH has an annual budget of more than 800 million Euros and is currently undergoing new construction to become the second largest hospital in Scandinavia with a campus exceeding 400,000 m2 in size. AUH has 1150 beds and about 10,000 employees and has a major focus on research and innovation, as evidenced by the close interaction with Department of Clinical Medicine at Aarhus University and related biotech and biomedical industry partners.
The Department of Ophthalmology at Aarhus University Hospital is an internationally renowned and highly specialized department for diagnosis and state-of-the-art treatment of a wide spectrum of  phthalmological diseases.
Research activities in general at the Department of Opthalmology:
Basic and clinical research activities within retinal vascular physiology and pharmacology:
The laboratory techniques include myographs, perfusion models, confocal microscopy and cellular electrophysiology for studying retinal vascular function in vitro and ex vivo. The clinical techniques include Retinal Vessel Analyzer, retinal oximetry, adaptive optics and Doppler OCT.
Diagnosis and screening for diabetic retinopathy:
The activities include image processing of diabetic retinopathy and decision models to determine screening intervals.
Epidemiology:
On the basis of comprehensive database registrations, the occurrence and treatment results of retinal vascular disease are assessed. Refractive surgery and cornea modelling
Corneal diseases:
Epidemiological and clinical studies of disease progression and pathogenesis of keratoconus and Fuchs endothelial dystrophy.
Corneal transplantation:
Laboratory studies on endokeratophakia, experimental studies on transplantation of exvivo expanded endothelial cells, studies on clinical outcomes and immune-profiles in penetrating and lamellar grafting, optimization of corneal banking.
Refractive surgery:
Laboratory and clinical studies on small-incision lenticule extraction procedures with emphasis on optics and quality of vision.
Experimental ocular gene therapy Age-related macular degeneration (AMD):
In vitro and in vivo studies of viral-delivered antiangiogenic effectors for development of antiangiogenic medicines with the perspective of possible clinical translation of neovessel inhibition treatment based on viral gene transfer technology.
Diabetic retinopathy:
Development of gene medicines to restore imbalanced production of neuroprotective factors related to diabetic retinopathy.
Inherited eye diseases:
Development of gene therapy to treat vision loss due to inherited ocular disease.
Further information and key figures can be found at http://www.en.auh.dk/.
---
Aarhus University (AU)


Aarhus University (AU) was founded in 1928. It has 40,000 students; about 1,800 PhD students – of which one in four has a foreign nationality – and close to 900 postdoctoral scholars together with 11,500 employees. As such, internationalisation is a key part of AU's mission and it continuously works to strengthen the international profile of the University through a series of initiatives. AU has been establishing itself as a university for cutting-edge research, and has been moving up the most important university ranking lists. In 2017 the university is ranked at number 101 at the Leiden Ranking, number 119 at the QS World University Ranking, and number 109 of 17,000 universities on the Times Higher Education World University Ranking.
AU has participated in 295 FP7 and 173 H2020 projects – 21 and 20, respectively, as coordinator – and has hosted/is currently hosting 39 ERC projects.AU has a very successful track record of managing both individual fellowships and large international projects and of hosting visiting researchers of all career stages for both training and knowledge transfer purposes.
Internationalisation is part of the University's mission and it continuously works to strengthen the international profile of the University through a series of initiatives which will increase international research partnerships and the number of international students.
Further information and key figures can be found at http://www.au.dk/en/about.
---
The Hospitallier Order of Saint John of God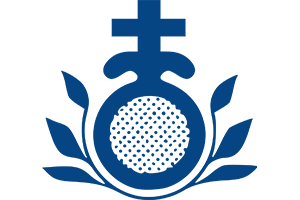 The Hospitallier Order of Saint John of God is a Catholic net of health a social centers dedicated to provide care for people in vulnerability, either from lack of health or from social support deficiencies.
Is worldwide present and, in Spain is the major net of centers with private hospitalization and internment resources.
In Andalusian Province we have 6 hospitals, 7 disability care centers and four for mental disorders care (among others).
We performed some 8000 cataract surgeries in 2017 and we have a team of ophthalmologists who, at the Hospital del Aljarafe, work on macular degeneration prevention and treatment for more than fifteen years.
We work for promotion, prevention and treatment of these and other pathologies of the eye to care population visual health included in the public net of Hospitals.
---