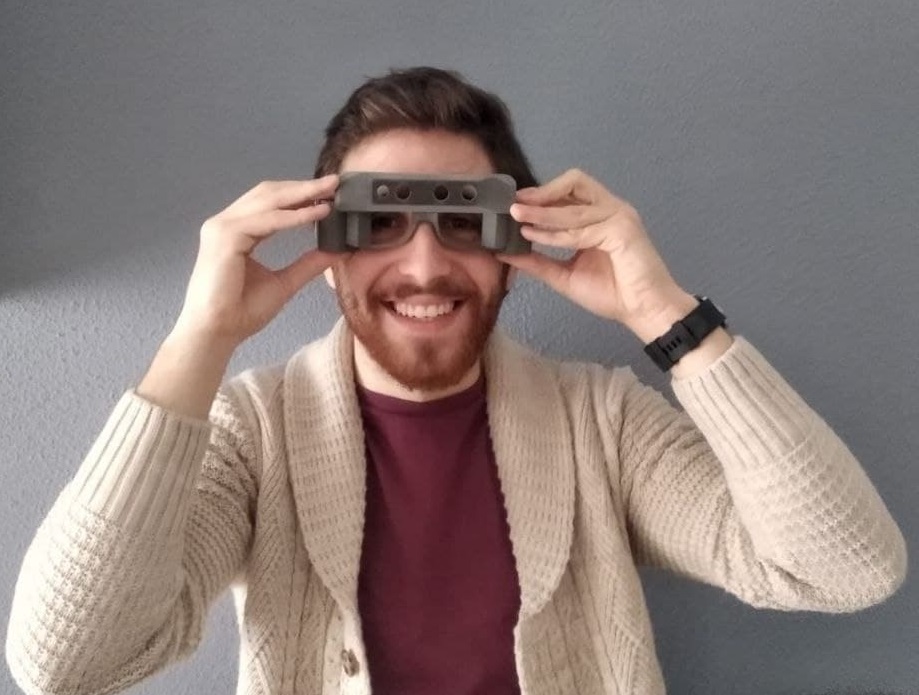 Following researches and dialogue with partners, we have concluded that prototype D for clinical trials would be 3D printed. We discarded the moulding process because it was slow and it can take one or two months after the 3D design to get it. Therefore, we made a decision for the 3D printing option as faster and better for prototyping and low mass production.
In-depth research and meetings with companies, that produce medical materials, allowed us the best choice on the market of an HP 3D printer with the material "HP 3D HR PA12", which is a polymer also known as "nylon 12" (compliance with ISO 10993).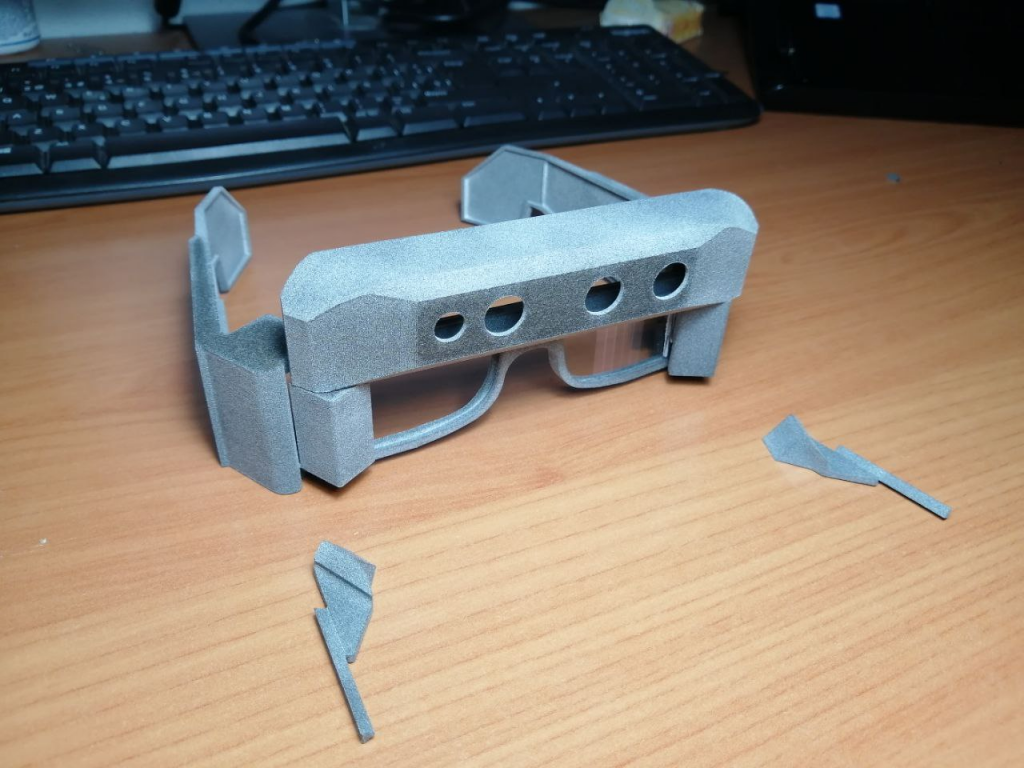 Last week we received our first prototype D frame design and it is very satisfying to see that everything fits perfectly, since the tolerance of the 3D printer is 80 um. This 3D printing technology makes the printings isotropic and it is possible to paint the parts with water-based spray (also biocompatible, we are waiting for the corresponding certification).
We are proceeding in several directions now taking an eye on the design, taking into consideration the thermal resistance, width of the face, interpupillary distance, length of the legs, etc.
Stay up-to-date, subscribe to our newsletter, and learn more about project progress: https://www.see-far.eu/newsletter/